Recommend us 🔥 Win a free month of hosting for you and the new person💗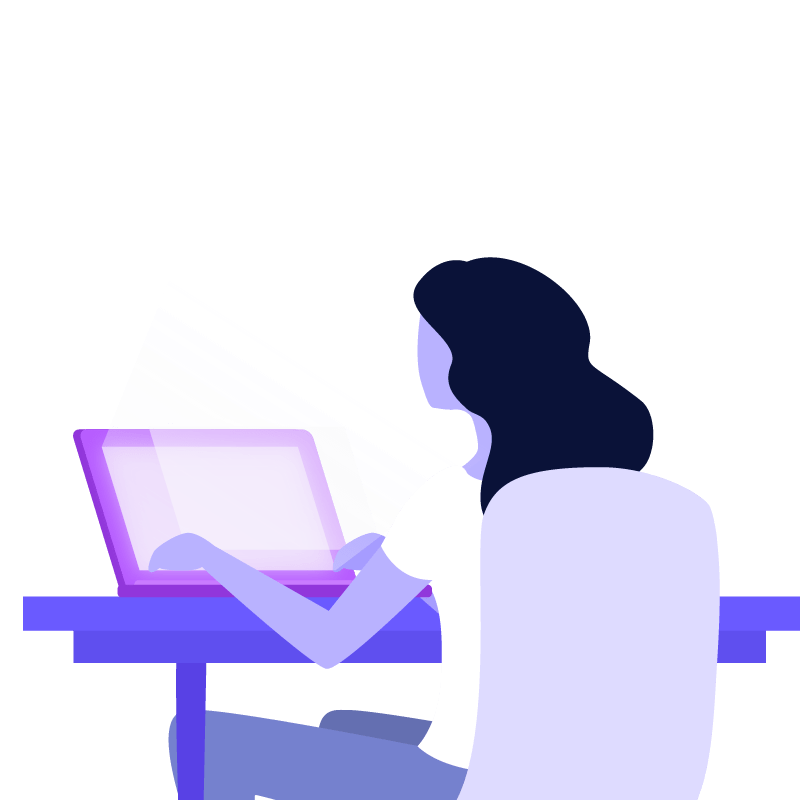 Receive an email with the credentials for the demo
SuiteCRM
SuiteCRM is a #1 open source CRM, Client Relationship Management, CRM program in the world powered by SalesAgility.
A CRM helps you grow your business because it makes it easier to organize your sales, marketing and relationship with your customers.

BOARDS
Monitor the business data that matters to you at a glance, with real-time personalized dashboards for you and your team.
CLIENTS
Have a 360-degree view of your customer base at any time. Use this knowledge to build strong and lasting relationships.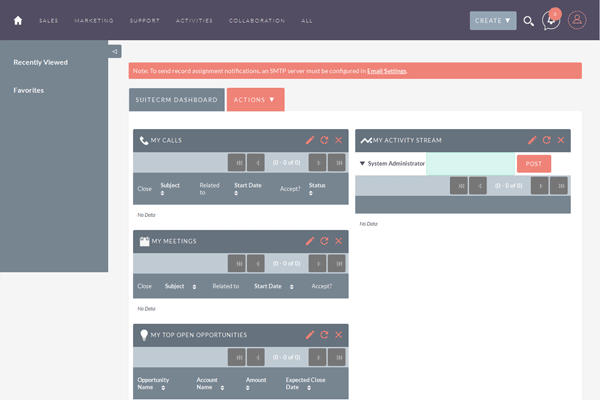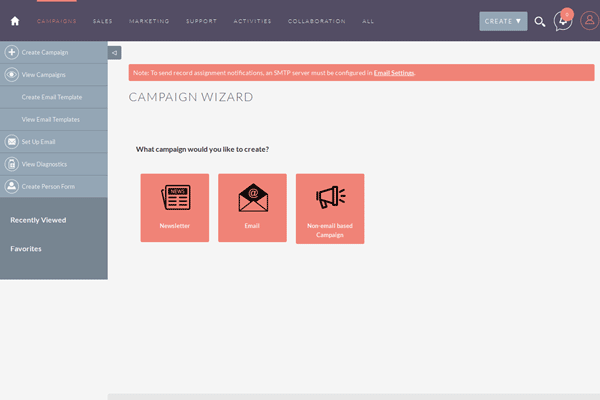 Discover Opportunities
SuiteCRM will allow your work team to create rich data profiles for each of your clients. As they move through the buyer's journey, the system will help your team brand products/services that fit their needs, creating upsell opportunities that will drive your revenue.

Lasting relationships
Financial companies build credibility with customers and exceed their expectations with SuiteCRM

Create Results
Implement automation functionality into your lead pipeline workflows to manage and grow your revenue.
Features
SuiteCRM has all the features you need to accelerate your business growth and deliver exceptional customer experiences.

SALES
Improve sales and grow your customer base with sales automation modules. Model your sales process using tools to increase lead conversion rates, send personalized quotes, and prioritize opportunities to pursue next.

Marketing
Use CRM to increase awareness of your own brand. Use custom fields to model leads and successfully segment data using a Target Lists module. Create engaging campaigns to send marketing content and automate marketing tasks.

REPORTS
The Reports module allows users to create, generate and manage reports based on real-time data. Teams can collect data from any module within your CRM to generate reports that will show vital information for your business in real time.

Workflow
Automate key actions based on previously established conditions within the CRM and free your team from time-consuming administrative tasks.

Activity management
Register and automate key points of contact with your clients with Calls, Meetings, Tasks and Notes modules. Personal and shared calendars allow each user to keep track of their day to day and never miss an appointment with a client!

Case Management
A case management module and a self-service portal allow you as a user to successfully manage customer issues. Manage all correspondence within the case, use workflow to track resolution times, and monitor case categories to understand the issues your customers are facing.
Access from your cell phone
When you start organizing your data from an Excel to a CRM, your business starts to take shape on another level.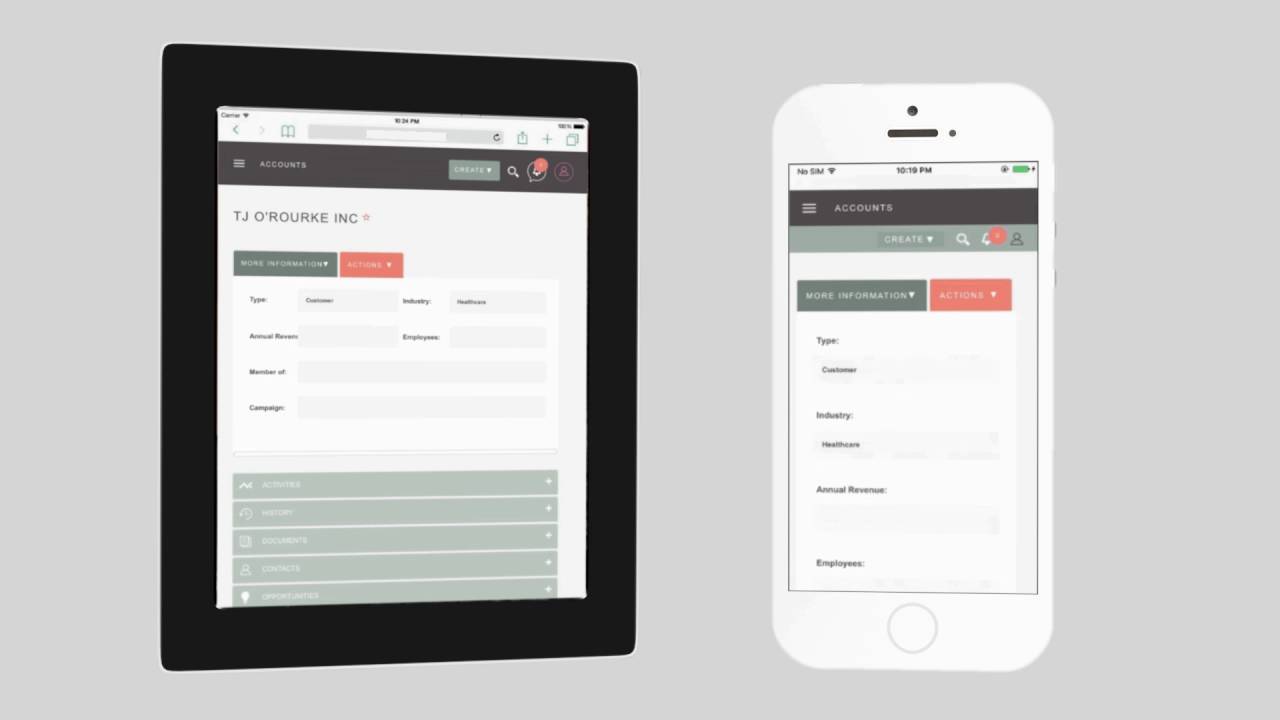 *Request in the questionnaire the credentials to enter the demo.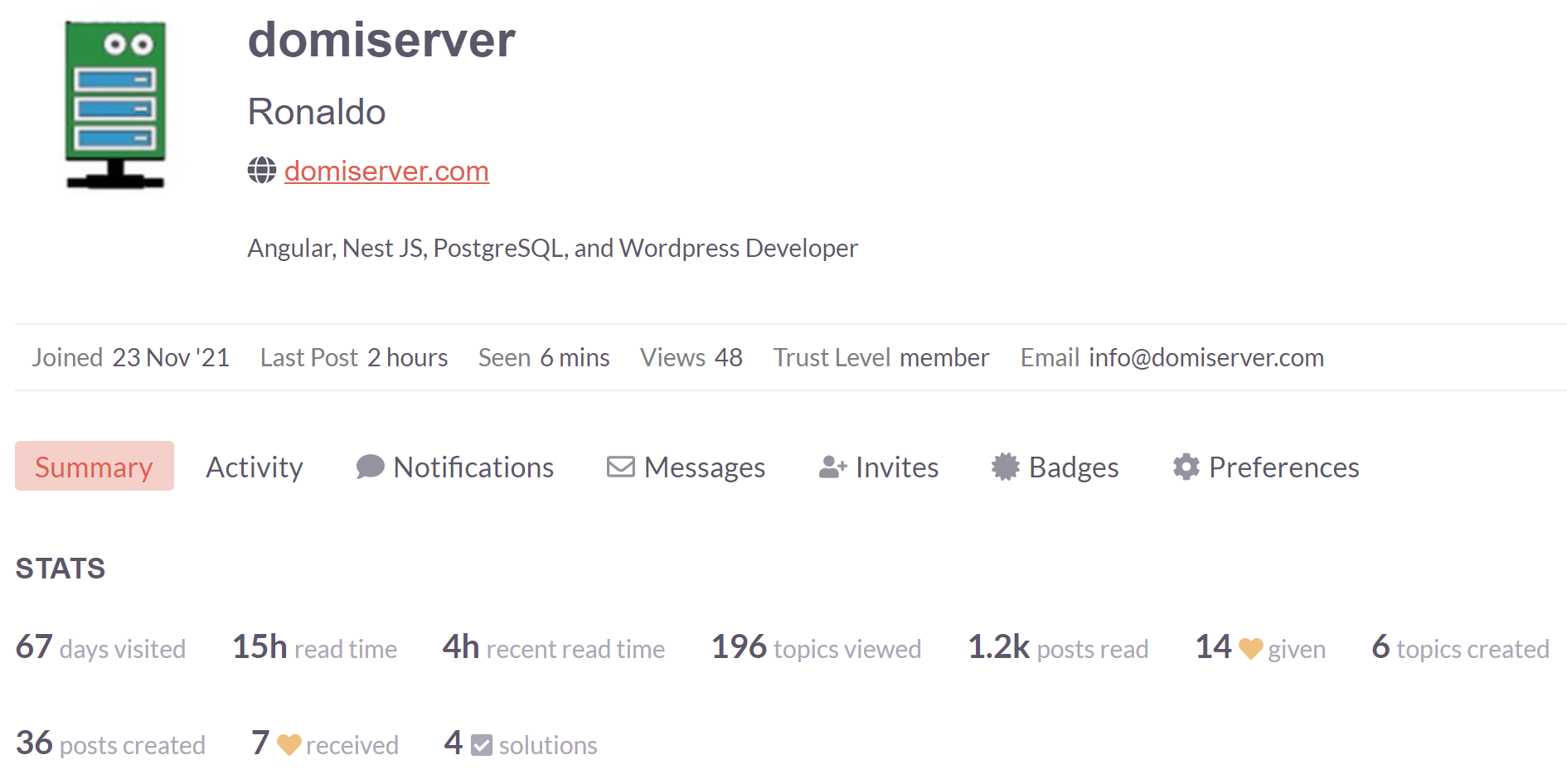 The SuiteCRM community allows you to learn and share what you have learned in modules, workflows, and configurations from Linux servers to PHP and Angular codes.
If you don't know where to start ...
Join our next free Webinar
New topics. You will be notified when the doors open!!!